LEATHERs & LACE:  The best of FLEETWOOD MAC & THE EAGLES 
0:00/3:53

0:00/3:20

0:00/3:37

0:00/6:25

0:00/3:52

0:00/3:45

0:00/4:18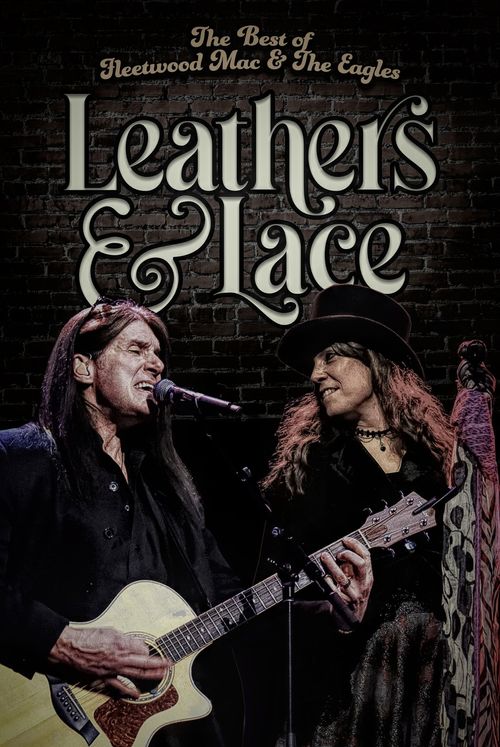 Leathers & Lace immaculately perform the timeless music of the Eagles with the lace of Stevie Nicks and Fleetwood Mac in a dynamic and passion-driven performance. This is a high energy, interactive show, complete with costumes and storytelling. The performance is supported by world-class musicians who perform professionally around the globe with rock legend royalty. 
The music and vocals of Stevie Nicks, Don Henley, Glen Frey & Lindsey Buckingham and special guests are authentic to the original recordings. Special guests may include anyone from Tom Petty to Linda Ronstadt. The playlist includes songs spanning four decades of chart topping hits, leaving no stone unturned with highlights including Stevie's duets with Don Henley  "Leather and Lace" and Tom Petty "Stop Dragging My Heart Around". 
This music has spanned generations and is as popular on radio and internet driven apps now as when it first charted!